The guide to owned growth, according to regulated brands—and why it's the new framework for ecommerce
The direct-to-consumer boom began with accessibility. Suddenly, anyone could set up a store on Shopify or WooCommerce in just a few easy steps. Then they could near instantaneously find customers and grow revenue through Facebook marketing.
The barrier to online business entry was significantly low, and everyone was trying to build the next Warby Parker.
But the gold rush didn't last long. As more and more brands came online and started using Facebook advertising to attract customers, costs began to rise.
The millions some could make on the platform in the early 2010s began to dry up as the advertising tool matured and became more popular.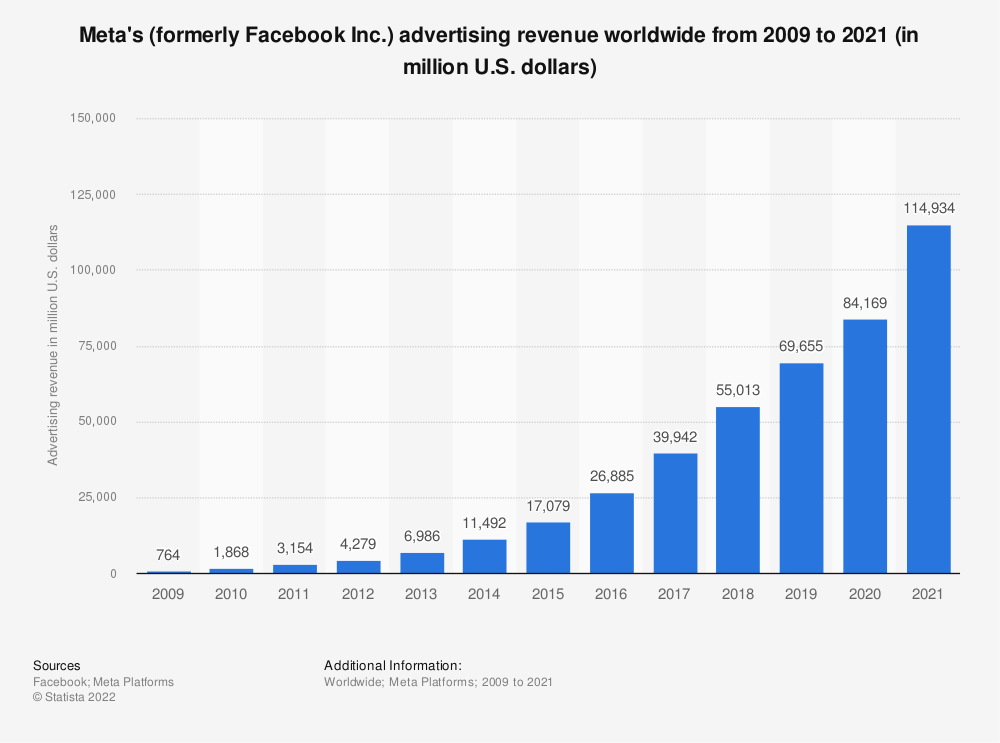 Facebook's advertising revenue 2009-2021, showing the large YoY growth in brands using the platform to attract new customers. As Facebook ad revenue increased, ad costs for the advertisers (the brands) also increased. Warby Parker, for instance, came online in the glory days of 2010. Source: Statista
Then, in 2021, Apple's iOS 14.5 privacy updates hit Facebook hard, resulting in a $10B revenue loss, Google announced it would phase out third-party cookies by 2023, and digital advertising has been harder ever since.
The era of performance marketing is over, but what's next?
Brands must find a more balanced growth playbook that doesn't over-rely on ever-changing third-party platforms.
And luckily, there are examples aplenty to model your marketing strategy after.
Living in the shadows of Glossier, Allbirds, and other DTC darlings, "taboo brands" have never been able to use third-party advertising platforms—yet they've still managed to grow large audiences, customer bases, and sustainable businesses.
What are they doing that is so different? What can it teach the rest of the industry about the marketing of the future?
Let's dive in.
Table of Contents
What is owned marketing—and what isn't it
What brands in regulated markets teach us about the customer-first era
Lead with a compelling story—and brand marketing experts
Position your brand as a resource––and gain SEO authority
Create rich experiences—and increase customer lifetime value
Leverage your existing customer base—and scale new customer acquisition
A new era of marketing, and a new set of aspirational brands to lead the way
What is owned marketing—and what isn't it
Imagine your owned marketing, or owned media, strategy as a hub and spoke model, where the hub is your website. This is integral, as it serves as your home base for interacting with shoppers and collecting Customer-First DataTM.
What is Customer-First Data?
Customer-First Data is ethically collected data, or data collected with the knowledge, permission and explicit consent of your prospects and customers. This includes first and zero-party data.
The spokes, then, are your owned communication and distribution channels, including:
Your mobile app (push notifications)
Your email list (email marketing)
Your SMS list (text message marketing)
Note: Theoretically, if you had a brick-and-mortar storefront or sent your subscribers direct mail, those could also be considered owned channels, but for the purposes of this working definition, we'll be focusing on digitally owned channels.
What's the alternative to selling direct-to-consumer?
Many brand builders opt to sell on third-party marketplaces like Amazon or Etsy.
While these websites are well-established and can act as vehicles to increase distribution and sales, they have a few distinct disadvantages—for both taboo brands and others:
Strict guidelines: Similar to advertising on Facebook and Google, posting a listing on a marketplace requires following strict guidelines surrounding what you can and cannot say. Brands in regulated markets have a disadvantage here because they're often unable to list their products as what they actually are and instead have to rely on vague or misleading descriptions. But all brands have to be cognizant of the rules and regulations in order to sell.
Limited access to data: Because shoppers aren't interacting with the brand on its DTC website, brands won't be able to ethically collect the same information, and platforms don't provide this data to merchants.
Fractured customer relationships: Since shoppers aren't purchasing directly from your store, you don't have basic contact information, like their phone number, which makes communicating with people throughout the buyer's journey nearly impossible. Every relationship you have with customers is purely transactional and must be conducted through the platform.
Zero brand equity: When you sell on a third-party platform, you're not building a brand, you're simply making one-off sales. Not only that, but you're at the mercy of the platform—if your product performs too well, these marketplaces have been known to duplicate and resell competing products (then manipulate search results to list their own versions higher) . Remember: Big tech is always working in its own best interest, not that of business owners and merchants.
And these are only a few examples of the ways businesses struggle when selling on marketplaces.
Westin Mitchell, founder and creative director of Woo More Play, learned about the downfalls of third-party marketplaces. After he decided to sell his products on Amazon, he quickly discovered the limitations of the platform when they were forced to market their products as something else entirely different in order to meet the merchant guidelines.
And while the strict regulations around third-party platforms were a wake up call to Mitchell, it's the lack of data that's been the largest hindrance of selling through a marketplace. Ultimately, Mitchell emphasized that the underlying value of selling DTC is the customer data you have access to.
"It's a long term strategy—you don't want to have all your eggs in one basket, especially with a platform like Amazon which doesn't share its customer data," said Mitchell.
"If you're dependent on selling through a third-party platform like Amazon, you don't know who your customer is. With DTC, you're able to dive into a lot more intricate data and analytics and see really who your audience is, who your customer is, and reach out and solve problems to make their lives better," he added.
What else isn't an owned marketing channel?
Any channel that is controlled by a third-party is not an owned marketing channel.
This includes both organic and paid social media channels, as well as other advertising platforms such as Google ads and traditional advertising such as out of home advertising.
"We see so many brands relying heavily on paid Facebook ads for the majority of their site's traffic and sales," says Ken Ott, co-founder of Metacake. "That is an extremely risky place to be—algorithm changes, iOS updates, and censorship over the last couple of years have reminded us that relying on a platform you're not in control of makes your business very vulnerable."
"For this reason, we push every brand we come in contact with to be investing in their owned media channels. Email and SMS aren't going anywhere, they're much less subject to changes that affect performance, and most importantly, they allow you to be in complete control of your customer list and to grow your database," says Ott.
Does this mean brand marketers need to ditch paid advertising altogether?
Nope—and no one's suggesting that you do. The new era of marketing is about reducing reliance on third-party platforms, not eliminating them entirely.
"By no means should brands abandon paid advertising altogether—it still serves an important purpose in the customer journey," says Ott. "But for long-term, healthy growth, brands absolutely need to move away from the addiction to paid ads and focus more heavily on their owned channels."
Why isn't organic social media marketing considered owned?
Some argue that organic social media is an owned channel, too. It is not.
This is because on all organic social platforms an algorithm dictates how many of your followers see your content. There are also fairly strict rules and regulations to what you can and cannot post, to the extent that many accounts end up shadowbanned for unknown reasons.
While you––and your audience––certainly have more control posting organically than promoting paid content on social media platforms, it isn't truly an owned media channel.
Any channel on which you do not have direct access to your customers and their data is not an owned marketing channel.
Consent-based marketing is the future
There's one final element of owned marketing, and that is that it requires you to collect consent from people in order to collect their data and communicate with them. Brands collect that data via an opt-in form, with clear and easy opt-out and data deletion options for customers.
This is where the customer-first era comes in, driven largely by consumer sentiment and concern over a lack of digital data privacy.
Savvy marketers are taking their cue from their customers here, and shifting their marketing efforts to talking to their customers instead of stalking them, and then using consensual communications to building genuine customer relationships.
A quick owned marketing channel recap
To recap, here's what's required for a channel to be considered owned media:
You collect consent to communicate with people—but once you do, you have full access to their given data and their consent to analyze and use it to improve their experience with your brand
You decide who you want to communicate with and when—without an algorithm getting in the way
You control what you say and what you do not say in those channels––versus a third-party platform's rules and regulations
What brands in regulated markets teach us about the customer-first era
Before we get started, let's set some ground rules.
First, the advice here is not to boycott third-party advertising platforms all together, and we're not suggesting that there isn't immense value in growing your audience there.
However, there are brands that haven't been able to rely on channels like Facebook or Google for their entire existence, and have had to grow in other ways—primarily through owned marketing.
The marketers behind these brands hold the key to reducing reliance on third-party platforms amid data privacy changes, which have uprooted the way digital marketers have been able to acquire new customers, rapidly grow their businesses, and track performance on these channels.
As marketers look to build more scalable businesses that outlast any potential changes to the digital marketing landscape and the turbulence of big tech, the example set by marketers in regulated industries is a great one to follow.
Their reliance on owned marketing channels has given them control over the way they reach people, interact with customers, and build relationships.
As a result, these brands have built resilient companies with incredibly loyal customers––and given the rest of the industry a proven path forward and away from a heavy reliance on third-party advertising.
So, whether you've previously sworn by Amazon marketplace and Facebook ads, or you're a die-hard direct-to-consumer marketer, these proven strategies from the greatest minds in owned marketing will help you make smarter and more strategic marketing investments.
Now, let's get into it.
Lead with a compelling story––and brand marketing experts
The why behind your brand matters––a lot. Humans are storytelling creatures, captivated by tales that intrigue us, inspire us, or hold a mirror up to us.
Great owned marketing starts with a strong story behind why a brand exists, and what it is trying to do in the culture at large.
"The power of storytelling has obvious implications for ecommerce companies, as teams work to humanize their brand, share the story behind their business, and create a meaningful connection with an ideal customer segment," says freelance writer and ecommerce consultant Kaleigh Moore.
This isn't completely new. The direct-to-consumer industry started this way, in fact. Brands like Warby Parker touted their lower prices by cutting out the middlemen. Others, like Toms, told stories about their higher prices, based on their donating a pair or shoes with every single purchase.
But those storylines weren't often used as the main selling point for consumers, especially when it came to hyper-targeted advertising on Facebook.
As more and more brands used Facebook advertising to grow, constant A/B testing of conversion messaging and graphics put performance and growth marketing teams under internal microscopes, while brand marketing teams––those often associated with brand storytelling and cohesiveness––were left under-resourced.
In many cases, this is still true today. MarketerHire, a company that helps primarily DTC brands hire freelance marketers, shows that growth marketers and paid social media marketers remain the top requests on the platform––though brand marketer demand is growing.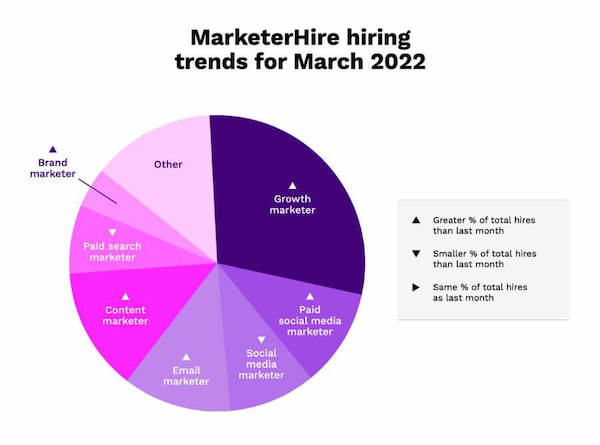 Brands must correct this balance quickly. According to a global trends study from Ipsos, consumers care more about brand purpose than ever before, with 70% of respondents claiming that they buy from brands that reflect their own values.
The bottom line is that today's consumers want to feel connected to the brands they buy from, and they want to support businesses that share the same beliefs as them.
This is why storytelling is such a strong device, because it is through stories that we forge better connections and even build fandoms.
Looking for more insight into what that looks like in practice? Here are 3 examples of brands in regulated industries that are doing it well.
House of Wise thrives as a founder-led brand
Amanda Goetz is the founder and face of CBD brand House of Wise, and she uses her presence to talk about the problems she faces as a woman, a mother, and a business owner.
Serving as the founder, CEO and the face of your business is no easy task. It takes a concentrated effort to build a personal brand alongside a consumable one. But by creating a platform for herself, Goetz has successfully raised awareness around the problems her product was created to solve.
The content she posts on social media helps her customers feel more connected to her as it takes them behind the scenes to see what life is like as a full-time mom, founder, and woman trying to do good in the world. Hint: it's hard.
Goetz's commitment to her personal brand not only humanizes House of Wise, but invites her customers to engage with the brand and the topics she speaks about.
Her knack for storytelling and a personal touch is reflected across House of Wise's owned media channels too, including the website, their emails, and more. Many emails from the brand come directly from Goetz, and even on the site's about page, she signs off personally, with an XO and her first name to forge that genuine relationship.
Emojibator leads with a mission—and follows through with smart partnerships
Rallying around a shared mission is another way to tell a strong story through your brand—just ask Emojibator co-founder Joe Vela.
"When we first started, the goal was to do something silly and fun that we thought people would latch onto, and we were right because we went viral pretty quickly," says Vela. "We also realized we had the power to start conversations where they weren't happening."
For example, Vela recently wrapped up a campaign partnering with Operation Eggplant, where the company gave away 1,000 of their sex toys to people in Texas in response to the Heartbeat Bill.
This campaign allowed both companies to take a stance on an issue impacting people in their community, and flip the conversation to educate folks on an important topic. It helped raise brand awareness through earned media, too, by catching the attention of major publications like Rolling Stone.
Vela says this isn't the first time they've participated in partnerships with educational websites, resources, therapy, or other nonprofit organizations that share similar values to them, and it's been a significant channel to help grow their brand.
Additionally, since starting Emojibator, public relations has been a reliable way for Vela to create more awareness of the brand, and this is an avenue he's constantly striving to leverage.
"Because of advertising restrictions for us on Facebook, Instagram, Snapchat, and beyond, we had to get creative to reach new potential customers. We've been working with a PR team for the last two and a half years pitching us into existing stories and creating headlines about our brand and products," says Vela.
"We always ask ourselves, 'Is this newsworthy?' because we want to try to tell a story with the marketing campaigns and products we develop."
Future Method tells its story with science
Future Method isn't just selling sexual wellness products, they're backing it up with science. All the brand's products are backed by Dr. Evan Goldstein, who devoted his career to providing care to the gay community through his surgical practice.
Everything you find on Future Method's website promotes a scientific, holistic, and educational focus devoted to supporting the health and safety of its customers.
Throughout the website, there's a concerted effort around education whether that's through the Future Method blog, their FAQ forum, or even the level of detail they put into the product pages to ensure people understand the ins and outs of each item.
Relying on science and credited experts like doctors is a great storytelling strategy. For Future Method, it is how the company differentiates from competitors, using science and experts to paint a full picture of why the brand exists, how the products work, and their unique benefits.
Position your brand as a resource—and gain SEO authority
Marketers behind taboo brands deeply understand their audience and are often ingrained in tight, niche communities. This deep understanding helps these marketers identify common pain points previously glossed over by larger competitors.
Those pain points are in turn what these marketers build educational resources around. And those resources then make these regulated brands a go-to site for people on a subject matter that's important to them—think Glossier but specifically for sexual wellness or CBD.
Even more, detailed and in-depth educational resources are great for search engines, and many regulated brands have built large search engine authority on their niche topics, helping to drive thousands or hundreds of thousands of new potential customers to their sites, for free, every month.
"SEO is overlooked by ecommerce brands, period," says BJ Cook, president at 85SIXTY, a digital marketing agency.
"It's not easy—it's long term and it takes a multitude of skill sets to execute effectively. When you start talking about onpage optimization, technical SEO, content strategies, and link building, it seems like you need 4 different people to be successful. But if more folks took a focused approach to SEO, they would see you can win where it counts."
Here are 3 brands that established themselves as a trusted resource within the communities they've built.
Maude finds its voice through editorial content
Maude is a sexual wellness brand that specializes in a variety of intimacy essentials, but their content platform, the maudern, is where they really shine.
The blog spotlights editorial placements revolving around sexual wellness, taking a new stance in an otherwise underserved lifestyle category.
"Nothing else like the maudern exists," says Lily Sullivan, senior manager of brand marketing and content at Maude and editor of the maudern. "You have very medical, prescriptive, or MD-backed information that serves one purpose. And then you have the Cosmopolitans of the world that are doing something totally different, but what does the middle ground look and feel like?"
"I think we do a good job finding that middle ground, and the way we approach content creation helps us meet the needs of a full spectrum of people," adds Sullivan. "We're answering questions that no one else is."
Sullivan also mentions their content marketing strategy helps validate the brand in the eyes of consumers.
"We're primarily a DTC brand, and one of the challenges of that, especially in the category we're in, is validity and having the right to say something," says Sullivan. "Maude was built to be accessible, honest, and approachable."
"With the breadth of the content we've been able to create, it shows we know what we're talking about. We care about the same things our customers do. We want to answer their questions, and we're not scared of certain conversations, but we're also not here to just provide shock value. The content helps people dig deeper into the brand and establishes Maude as a leading voice in this space."
Better yet, their blog also drives large organic search volume, with their top 9 pages being blog posts.
But while SEO is an incredible value-add to Maude's ability to drive traffic to their website, Sullivan suggests that they prioritize building a beloved brand over all else.
"For us, the SEO piece is certainly a consideration but it's not by any stretch the primary goal. That might be antithetical to most other DTC blogs and content sites, but our goal ties back to our customers—offering them something that isn't a product in the form of community, education, and resources."
Love Wellness creates a safe space for its community
You don't have to venture far on Love Wellness's website to find The Love Club, the women's wellness and personal care brand's very own community forum.
Kacey Langston, senior director of community at Love Wellness, says founder Lo Bosworth wanted to create a community for the brand after they started receiving a considerable amount of positive customer reviews.
"Lo started to see product reviews where customers were sharing paragraphs upon paragraphs about how Love Wellness had changed their lives," says Langston. "They shared really personal stories. People were expressing how grateful they were for these products, talking about the issues they were experiencing, and revealing how alone they felt."
"That's where the need for communities stemmed from—Lo realized there was an opportunity not just to create a space for our consumers, but for people in general."
Before the inception of The Love Club, there were few places for people, and women specifically, to go online for trusted information about their bodies.
And while The Love Club started with only a few loyal customers with an affinity for the brand and the product, it has now grown into a thriving community that welcomes people of all ages, backgrounds, and walks of life—simultaneously positioning Love Wellness as a trusted resource.
"You go online, you're fed all of this information, you don't know what to trust, and you don't know if it's coming from a credible source," says Langston. "It's a dark hole. And you're left feeling even more alone."
"That's really why the community was created—to give people a safe space to have these conversations, ask these questions, educate themselves, and not only benefit from the products and education from the experts behind Love Wellness, but also feel supported in their journey," she says. "We're all going through a lot of the same issues, and if you're not talking about it can feel really lonely and scary."
Love Wellness can then use popular topics in their community forum to build out educational blog posts like this one on sulfur burps or this one on water weight. This type of content is highly targeted to their niche, and isn't always the type of keyword a SEO manager might try to target. But, with more than 68,000 organic search sessions to their site each month, it is paying off.
Not every brand is going to have the resources to build out their own communities like Love Wellness, but consider how you can create similar spaces for your audience to interact with your brand and the people that make up your larger community.
Woo More Play serves their target audience through their newsletter
For Woo More Play, their owned media channels have become more than just a necessary tool to complete online transactions—they serve as a vehicle to help strengthen customer relationships by helping the members of their community through content.
"Once you've built out your brand story, you understand your audience, and you understand their problems, you need to figure out how your brand is going to solve those problems through value and education, as well as your products," says Mitchell. "Then, you start looking to your owned channels to distribute that content."
For Woo More Play, that channel is their email newsletter.
Instead of speaking to a broad audience and using this content for SEO purposes, Mitchell and team have fine-tuned their content to a more targeted, private audience. This plays well with their brands––where the feeling of safety is important for couples venturing out of their routine.
"Our customer base skews toward older, committed couples, so we try to act as a resource for them to introduce new, fun things in the bedroom and encourage them not to be scared to talk about those topics," says Sydney Thomas, brand manager at Woo More Play.
"We find that our newsletters are most effective when they provide tactical tips and tricks and explain how our products can fit into those activities.
Create rich experiences––and increase customer lifetime value
Brand marketing and lifecycle marketing are merging as experience throughout the funnel, not just at the top of it, becomes more and more important.
This is especially true for brands that will continue to use third-party advertising platforms as part of their strategy. The ability to bring shoppers into your funnel through ads, and then use email or SMS marketing to get them to complete a purchase is the new way forward.
Let's take a look at how taboo brands are doing this on their owned channels.
Mate uses automation to take shoppers through the funnel
Jordan Elist is the founder of Mate, a men's sexual health brand, and an advocate for thoughtful lifecycle marketing strategies. He and his team use email automation as a critical tool to bring shoppers through the marketing funnel.
"When someone comes to our website and provides their email address but isn't initially ready to complete their purchase, they enter into a flow where we offer additional information on the product, explaining the product attributes and how it's intended to be used," says Elist. "We share a founder story to communicate why we created the brand, and we share customer testimonials that showcase the benefits of taking the supplement."
"With supplements, there's a sense of hesitancy when it comes to pulling the trigger and making a purchase," says Elist. "So we seek to provide consumers with additional information so that they're making an informed decision and are assured that this is the right product for them."
Elist also says that email is not only an educational, re-engagement tool for new shoppers, it extends post-purchase as a way for him to build stronger relationships with his subscription customers.
"Email is our means of keeping the line of communication open so that we can answer whatever questions our customers have," says Elist. "Once a customer buys a product subscription, they're entered into another flow where we're focused on community-building and being a reliable source that they can turn to."
"Once somebody is a member, we're always available to them in terms of providing recommendations on additional products and getting their ideas on what they want to see us formulating on our end. It's all about creating an open dialogue between us and prospective customers as well as existing members."
Instead of just focusing on customer acquisition, Elist focuses on creating a strong user journey all the way through purchase and well after, establishing his brand as one that his customers will trust and continue to come back to.
Maude creates a content ecosystem (i.e. a content flywheel)
For the team behind Maude, content fuels an entire domino effect of marketing activities.
"It's all part of an ecosystem. When we're talking about our burn massage candle, for example, it's important for us to communicate what the candle does, then how to use it, and the benefits of massage," says Sullivan.
"Our products each have 5-10 articles that make sense to go with them that we can use across our marketing channels, and it becomes a point of access for people to familiarize themself with Maude."
Whether through their newsletter, welcome series, or post-purchase automation, the Maude team weaves this content throughout various customer touchpoints to match consumer intent and grow brand affinity.
Grace Lynn, senior associate performance marketing manager at Good Moose, Maude's performance marketing agency, added that this helps improve conversion rates throughout the funnel by establishing Maude as an expert in their space.
"When we push content on paid marketing or in a campaign, people already trust the brand—they look to Maude as an expert, so it feels organic. It feels like a friend is there, guiding you along the way," says Lynn.
Leverage your existing customer base—and scale new customer acquisition
The new frontier of customer acquisition is through your current customers.
As customer acquisition costs (CACs) increase and return on ad spend (ROAS) decreases on paid media channels, marketers need new channels with high returns—and where better to look than the people who already love your brand the most?
Your existing customers hold the key to your growth through a somewhat abstract and magical concept often referred to as word-of-mouth marketing.
But if you can successfully craft a strategy to capitalize on word-of-mouth by getting your customers to tell others about your brand and products––all while growing your existing customers' loyalty––you'll unlock some truly incredible growth opportunities.
"Retention-based acquisition is all about marketing for the long run. As it becomes harder and harder to find new customers, brands have to think about how they can build more customer loyalty from the very first touchpoint," says Kristen LaFrance, director of community at Repeat.
"It forces marketers to shift from a mindset of 'How can we get as many customers at the lowest cost' to 'How can we acquire the kind of customers that will buy often enough to offset the high CACs and bring others into the community' which leads to quicker profitability, better margins, and long-term brand health."
The good news is there are multiple ways for brands to capitalize on their customers through retention-based acquisition models. These include:
Affiliate marketing: Run an affiliate program to leverage influencers and customers that have a large audience with one-off campaigns and posts that entice their followers and social networks to purchase with a discount, promotion, or other offer. In return, affiliates make a commission off of each sale made by people purchasing through their affiliate link.
Ambassador programs: In an ambassador program, marketers hand select specific brand representatives, also known as ambassadors, to promote the brand to their audience on a regular cadence. Usually these programs include a formal agreement or sponsorship that encompasses the ambassador representing the brand on a long-term basis, rather than a one-off campaign. What makes this different than an influencer campaign? Ambassadors don't usually have large social followings, but instead might go to a cluster of universities in a target area for the brand.
Referral programs: If a product truly solves a customer's problems, they're going to shout your brand's name from the rooftops. Add an incentive, and the probability just increases. Referral programs reward your customers for telling their friends and family about your product, so they're more likely to secure the sale. Even better, you can consistently encourage referrals from your existing customers through personalized and automated emails and text messages, making it easy for customers to see how many points they have, what that gets them, and what they could promote next.
Influencer marketing: Influencer marketing has become a massive industry in its own right, and for good reason. As people build loyal and engaged social followings, brands work with those influencers to earn awareness and drive more sales. In many ways, this is like Facebook advertising, but you are working with a trusted entertainer rather than an algorithm. These standalone influencer posts often drive huge traffic spikes to a brand's website, and you can also strike a deal with the influencer to use the user-generated content (UGC) in future marketing materials.
Here's how 2 brands think about customer acquisition through retention and word-of-mouth marketing so you can see how it works in practice.
House of Wise grows through their best customers
House of Wise offers the #WiseWoman ambassador program so that members can earn commission if someone purchases a product they promote through their unique link.
The program offers a healthy 20% reward to ambassadors for each sale, but it provides more than just a cash incentive.
The #WiseWoman program boasts a strong community, where members are encouraged to get to know each other in the corresponding Slack group, attend in-person networking events, and even collaborate on campaigns and product launches.
The program is more than just about making sales for members—it's about meeting like minded people and getting exclusive access to a variety of perks, opportunities, and a close-knit community.
As for House of Wise, it's an incredible way to generate word-of-mouth advocacy, which has helped the brand achieve some major milestones.
Love Wellness fans rave about their referral program
Love Wellness recently passed 50K customer reviews on their website, and what did many of those reviews have in common?
Customers professing their love for the products and claiming they've told everyone they know about them.
To Amanda Kwasniewicz, VP of customer experience and loyalty at Love Wellness, this was a signal that it was time to revamp their referral program and increase investment in it as an acquisition channel.
"We updated the website and made the program more visible and easier to find," says Kwasniewicz. "We updated the look and feel of the program, as well as the content of the referral emails, and immediately saw an increase in engagement in conversion and in revenue from first-time purchases, almost overnight. Within a couple weeks, we were seeing major results."
As part of the effort to increase awareness of the referral program, Kwasniewicz created a plain text email from Lo Bosworth that now automatically sends to customers after they leave a 5-star review, thanking them and asking them to refer a friend.
This review automation alone boasts unbelievable performance—70% open rates and 6% click rates. But Langston and Kwasniewicz agree it isn't a flashy incentive that gets customers to engage—it's an affinity for Love Wellness.
"When you find a product that's solving an issue that you've struggled with for years, you shout it from the rooftops. You're going to tell everyone," says Langston. "Our customers feel like they've finally found that answer, so it's a no-brainer for them. They want anyone else that's experiencing the same thing that they've experienced to find a solution."
"We don't even mention what the reward is in the referral email. It just says that if you really love the product, and you think there's even one person out there that might benefit, tell them," says Kwasniewicz. "It doesn't say anything about how much money you're going to get."
"For people to be receptive to that message, it speaks volumes to the fact that people want to share products that work and promote brands they believe in."
A new era of marketing, and a new set of aspirational brands to lead the way
The ecommerce landscape has changed––and COVID isn't the only culprit.
Apple privacy-updates have made Facebook advertising less effective
Supply chain issues are straining the relationships between customers and DTC brands
The economy is waving above a recession, and less new stores are launching, suggesting it is harder than it was before to see quick success
None of this is new or particularly impacting for brands in regulated industries. These companies have been forced to grow without third party advertising, while setting up their own supply chains, and always being wary of their cash flow to maintain profitability.
The rest of the industry has a lot to learn from them as owned marketing channels move into the spotlight for the next era of growth marketing.
Looking for more ways to prepare for the privacy-first world? Discover the full funnel guide to navigating data privacy changes.
Alexandra McPeak
Content strategist
Alex McPeak is a Content Strategist at Klaviyo. She helps entrepreneurs and small businesses grow. Before joining Klaviyo in 2020, Alex spent several years writing, editing, and podcasting throughout the Boston tech scene. Alex graduated from Emmanuel College. Outside of work, Alex enjoys traveling to warmer places, reading mystery novels, and eating sushi.