User Engagement on the Web
In 1978, Dan Bricklin came up with a big idea. If he attached a mouse ball to the back of a calculator and attached a heads-up display (i.e. what you see in fighter jets), he'd be able to calculate accounting and financial projections much better than the current method of using huge blackboards. Unsurprisingly, the heads-up display and mouse ball combo fell by the wayside – but VisiCalc was born, and went on to change the world.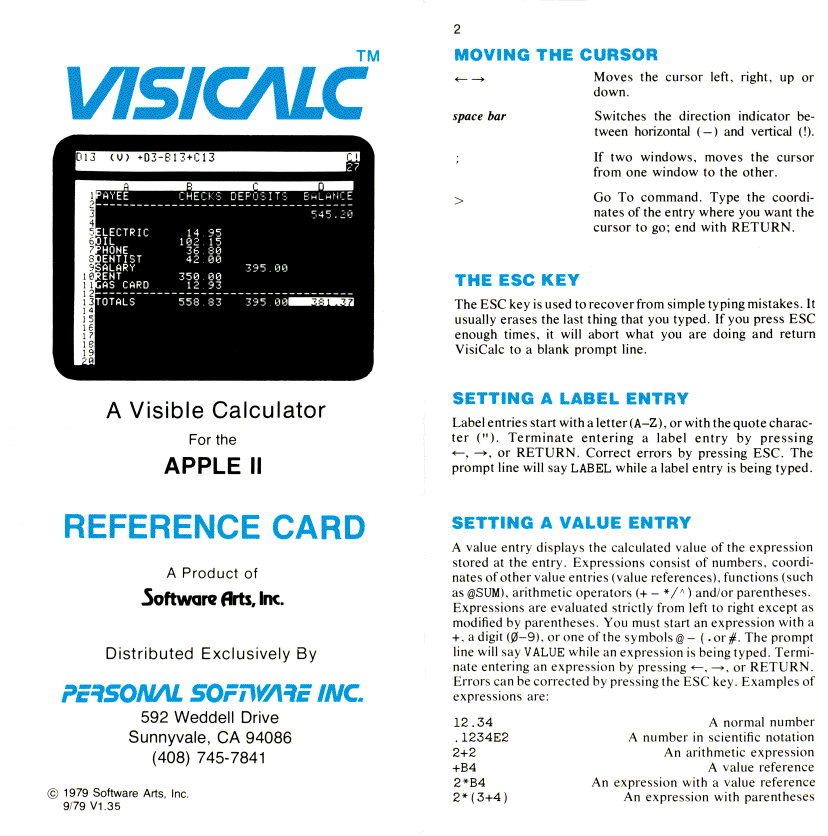 For most of the '80s and '90s, buying software was a lot like buying a car – you paid the purchase price, got a box of disks, and went about your business. If you didn't like what you bought, you bought something else a few years later when it came time to upgrade. Customer engagement was something that retailers and brands talked about – not software companies.
The Rise of Engagement
The Internet has changed everything again. Software went from being like buying a car to choosing which magazine to subscribe to or which coffee shop you'll go to today. In today's world, keeping customers engaged has become an integral part of building a sustainable software company – because if you don't, those customers disappear to a competitor.
As a software company, you have a few key choices for engaging your customers:
Refining your product: By improving your user experience and user onboarding, you can make customers happier. Facebook's onboarding flow for the new Timeline for Businesses is a great example – they built a custom solution for dimming most of the screen while highlighting the key tasks your small business needs to take on.  Impressive stuff – but we don't all have a 700 person engineering team.
Building better help and support: A different approach is used by Apple. Through its network of stores, any customer can walk in and almost immediately get the help they need. Similarly, customers can call their help line and get access to high quality phone support.  Through strong design and equally strong support, Apple has built a powerful following – but again, these efforts aren't possible for the typical web company.
A Path to Engagement
Our focus at Klaviyo is on empowering web companies to better engage users in ways that are effective, affordable and make your customers incredibly happy to be working with you. As we've built our product, we've started to put together list of essential tips for thinking about your customer engagement strategy. Here are a few:
Engage all of your customers – not just those with problems. Every customer has a need – whether that's learning about advanced features and providing feedback for your best customers or helping new customers figure out how to get started. Ignoring your older customers is a recipe for being surprised by churn.
Address engagement in a sustainable way: Your software will keep changing, and your help and onboarding flows will get out of date. Whatever your strategy for driving engagement, you need to make sure it stays up to date, relevant and useful for your customers.
Make greater engagement an organizational priority. Engaging customers goes beyond just your user interface designers and your support team. Every member of your team has a role to play in making your customers deliriously happy.
.yuzo_related_post img{width:260px !important; height:250px !important;}
.yuzo_related_post .relatedthumb{line-height:16px;background: !important;color:!important;}
.yuzo_related_post .relatedthumb:hover{background:#ffffff !important; -webkit-transition: background 0.2s linear; -moz-transition: background 0.2s linear; -o-transition: background 0.2s linear; transition: background 0.2s linear;;color:!important;}
.yuzo_related_post .relatedthumb a{color:#323b43!important;}
.yuzo_related_post .relatedthumb a:hover{ color:}!important;}
.yuzo_related_post .relatedthumb:hover a{ color:!important;}
.yuzo_related_post .yuzo_text {color:!important;}
.yuzo_related_post .relatedthumb:hover .yuzo_text {color:!important;}
.yuzo_related_post .relatedthumb{ margin: 0px 0px 0px 0px; padding: 5px 5px 5px 5px; }
jQuery(document).ready(function( $ ){
//jQuery('.yuzo_related_post').equalizer({ overflow : 'relatedthumb' });
jQuery('.yuzo_related_post .yuzo_wraps').equalizer({ columns : '> div' });
})

Back to Blog Home