7 Lessons from Women in Ecommerce Who Are Spearheading Growth Marketing
Happy March! Did you know that it's Women's History Month? 
And with International Women's Day coming up on Sunday, we're kicking off the celebration with a roundup of some lessons from seven incredible women in ecommerce. 
Last year, ecommerce trailblazers shared their top owned marketing and growth strategies at Klaviyo:BOS 2019, and women across various companies took charge in leading many of the conversations and discussing how they've built fast-growing brands. 
We could go on about everything we've learned from women in ecommerce for the entirety of March, but we'll keep it short with these seven lessons:
1 | How one founder's struggles inspired her to create a leading beverage brand
Kara Goldin, founder & CEO, Hint
What do you do when you want to lead a healthier lifestyle? Some people will follow a new diet or enroll for a membership at their local gym. 
If you have an entrepreneurial spirit, like Kara Goldin, you might create your own beverage brand altogether in an effort to break your addiction to sugary sodas. At Klaviyo:BOS 2019, Kara shared how her health struggles and her mission to fix them led her to create Hint.
Hint was almost an instant success. While bottles were flying off grocery store shelves, it was also one of Amazon's best-selling beverages in their grocery division. Quickly, Kara realized how important customer data and feedback were to the evolution of the Hint brand and product. 
But when Kara asked to communicate more directly with customers, Amazon refused. 
"I remember asking, 'Can I communicate with the customer to get more info?' They said, 'No, that's our data,'" said Kara. 
"I realized I was selling my product through all these distributors but I didn't have any relationship with my customers. So I decided to launch our own website. I learned that the customer ultimately controls your journey, so having a relationship with them is critical." 
Kara said her online business accounts for 40 percent of Hint's revenue today. 
"I talk to CPG companies all the time and hear how Amazon is a big part of their strategy, and I think it's such a miss for what you can ultimately do," said Kara. She advocates that marketing through owned marketing channels—such as email, web, and mobile—allows you to do so much more because you have better data and customer access. 
We know how to take a Hint, and Kara's message is one we're happy to support.
2 | How customer data supports brand growth and expansion
Megan Whitman, Chief Digital Officer, Kopari Beauty
Kopari Beauty's coconut oil-based beauty products have exploded in the natural beauty space in the last few years. The skin, hair, and personal care products, which are free of sulfates, parabens, and phthalates, have grown a cult following among purists and skeptics alike. 
As Kopari grew its fiercely loyal customer base, major retailers took notice, and Kopari launched in Sephora. But retail isn't all rainbows and butterflies, according to Megan. 
"Merchants like Sephora have a lot of questions before they decide to carry your brand. What's the most popular product that brings customers into the brand? What products have the highest repeat purchase rate? How much time passes between each purchase?" said Megan. 
By capturing customer data through owned channels, they were able to more effectively answer these types of questions.
During its next phase of growth, Megan said Kopari dove deeper into segmenting its customers and testing different marketing tactics. For example, they build two email segments—sale-only shoppers vs. evergreen shoppers—and only retarget the evergreen audience so they're not wasting ad spend when they don't have a sale going. 
Additionally, Kopari uses data surrounding which messages have been sent to customers, how they got to the site, and what campaign they came from so the customer service team can provide a better experience on an individual basis. 
As the brand grows, having access to this kind of information has made all the difference in the way Kopari acquires buyers, retains customers, and creates brand loyalists for life. 
3 | How to use data to fully understand your customers
Connie Kim, vice president of technology strategy and business development, Unilever Prestige
If Unilever Prestige is the behemoth of beauty brands (which it is), then Connie's advice is the kind you'll want to write down and remember. 
"One of the biggest challenges we had was that we didn't really know our customers very well. We were sending concealer emails to someone who didn't want concealer. We needed to figure out how to combat this," said Connie.
"Instead of categorizing emails by product, we looked at spending and engagement behavior. You don't have to hyper-personalize every campaign to every customer. Start by breaking things down into segments." 
She also spoke about how the brand uses data from all of its brands to create more relevant experiences for customers, as well. 
"We take our ecommerce data and integrate it with our email service platform as the sole place of customer information," she said. 
"We want all eight of our brands to sit in one database so we can compare customer behaviors between our different brands. We want to use all of that information to be able to cater specifically to you."
Though Unilever is a billion-dollar company with thousands of customers and hundreds of brands in its portfolio (eight of which are prestige beauty brands), Connie knows that interactions with customers remain key, and the more they can personalize those relationships, the more loyal they'll remain.  
4 | How to use video to create more human connections with your customers
Kim Lewis, founder, and Alicia Ferguson, marketing director, CurlMix 
CurlMix started as a DIY subscription kit for women with naturally curly hair. Kim underwent plenty of trial and error with the product direction but finally found a sweet spot in March of 2018—turning the products into a haircare line. 
Now the power duo is innovating their marketing strategy and testing the waters with content to better understand their customers and what tactics have the most impact on revenue. 
So what's been working? Weekly livestream events have shown to increase sales, scale customer relationships, and foster communities. 
"You have to figure out how to create a human connection with your customers. Going live on Facebook is one of the ways we do that," said Kim. 
By creating content that provides value to their audience on a platform where they know their customers spend their time, CurlMix has witnessed astonishing results. The livestreams, dubbed "Wash + Go Wednesdays," received over 200,000 views in a year and have generated an additional $500K in annual revenue. 
But how do they create content that truly resonates with their customers?
"We keep it simple and direct the messaging to the specific person. We always throw Kim's name in there so it feels super personal and we humanize things, even in a text message. We're creating raving fans and ambassadors for our brand," said Alicia. 
As for her advice to fellow marketers, "If you see something is working, lean in!" 
5 | How to create connections through online and offline experiences 
Jamie Levy, head of merchant engagement, Shopify Plus
Shopify Plus services over 7,000 brands and powers almost 11,000 checkouts per minute, which makes Jamie somewhat of an ecommerce expert. 
So what has she observed in her time at Shopify Plus? As customers become increasingly more discerning with how they spend their dollars, they're expecting brands to provide more personalized experiences—both online and offline.
Jamie Levy shared how industry-disrupting direct-to-consumer (DTC) brands are using their owned marketing channels to not only tell their brand stories but to connect with customers and create personalized, memorable experiences that drive intrigue and loyalty.
"Today nothing is templated anymore like it used to be in shopping malls. You can't simply rely on the sales posters we used to see in store windows. With new brands coming to market every day, brands are competing for the same attention. To stand out, we have to be incredibly authentic," said Jamie.
"When we think of amazing experiences we've had with brands, we think of the ones that made us feel like they were anticipating our needs before we had them or the ones that made us feel like we were part of a community. As brands, we need to be absolutely everywhere. And we need to make the experiences we create for our customers authentic, genuine, and, most importantly, fun. While we've moved passed shopping malls, we can experiment with and invest in our owned marketing channels to create conditions that help our customers have personal relationships with us."
As brands shift their strategies to adapt to the changing commerce landscape, Jamie encourages us to explore offline and online strategies from innovative brands such as Spoke, Naadam, Allbirds, and Thirdlove to see how they create unparalleled customer experiences, then investigate how we can apply their successes to our own businesses. 
6 | How to innovate and improve your brand's performance
Jessica Hutchinson, head of email marketing – Europe, PURELEI GmbH
PURELEI is a German-based, Hawaiian-inspired jewelry brand that's clearly doing something right—they've earned $20 million in two years, doubled their revenue from 2018 to 2019, and made 30 percent of that revenue from email marketing. 
Jessica is one of the marketing geniuses behind PURELEI who's influenced the brand's success by constantly optimizing performance. 
Dying to know her data-driven secrets? Jessica shared her approach towards identifying what to do when campaigns don't perform as well as planned and how you can use past successes to innovate for the future.
"When you send a campaign, it's either successful or it's not. The first thing to figure out after you send it is why it was successful or why it wasn't," she said. 
"First, look at your open rate. A good open rate means we had a good subject line and our segmentation was effective. Second, look at your clickthrough rate (CTR). A strong CTR means our call to action was simple, clear, and effective. When a campaign doesn't go well, dive into why! We stay away from, 'If it ain't broke, don't fix it.' It's important to focus on growth and potential to improve, and to prioritize what will give you the biggest bang for your buck."
In marketing, you can't "set it and forget it." Jessica understands the importance of analyzing every campaign—both successful and underperforming—and she has the results to back it up.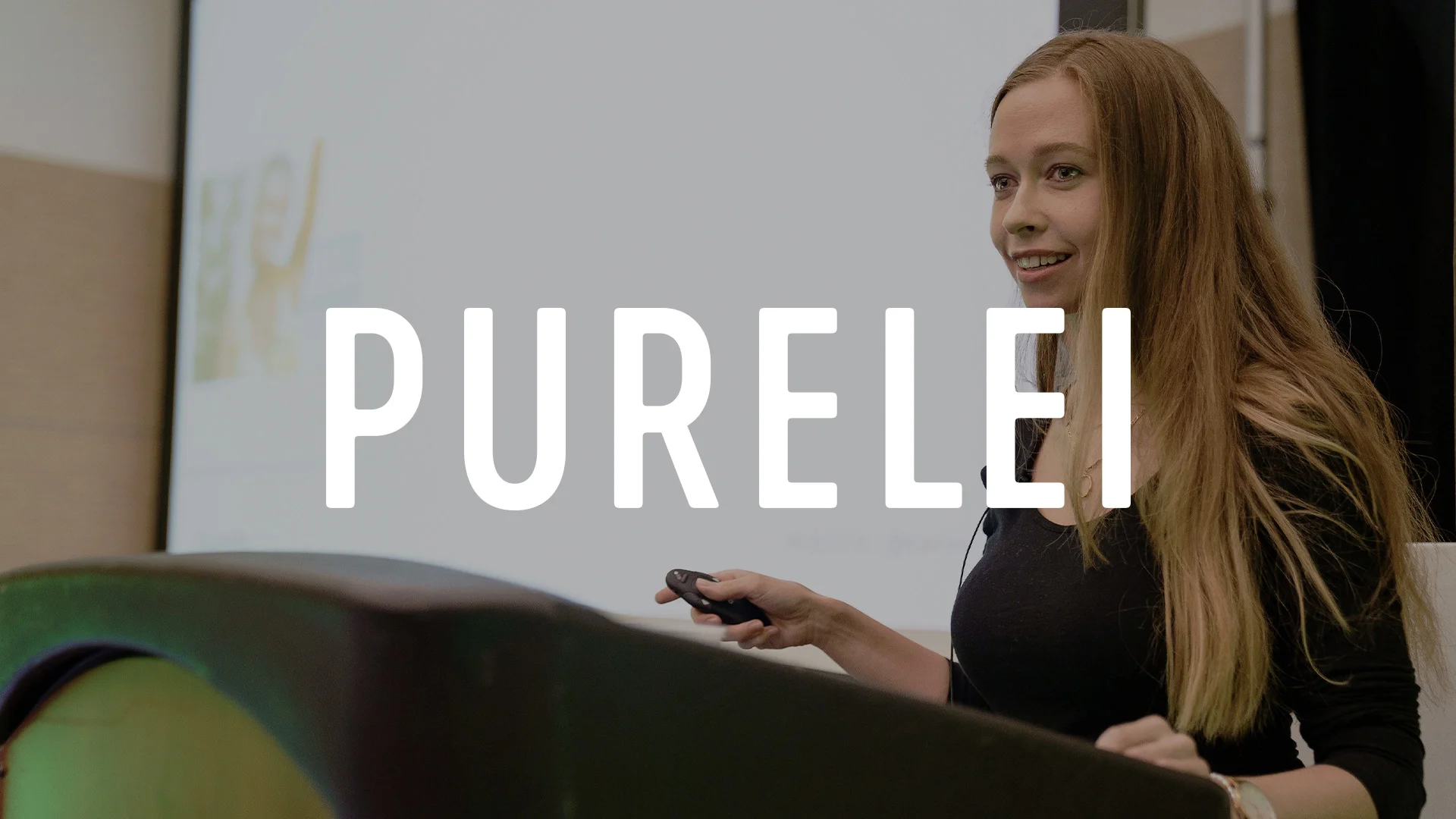 7 | How to prepare your brand for ecommerce paradoxes
Brigitte Majewski, vice president and research director, Forrester Research
There are more DTC brands than ever and for every type of consumer pain point. It's no longer just product companies like Warby Parker and Casper, there are ecommerce startups in unexpected industries, meeting unique needs in healthcare, insurance, and finance, among others. And 40 percent of US online shoppers have tried them!
But Forrester's research shows the very facets making many DTC companies successful today are also causing their greatest challenges. Brigitte is in the perfect position to analyze and explain some of this consumer data. She shared three of these paradoxes in ecommerce and explained how you can overcome them through owned marketing.
The first paradox is what she calls hyper adoption which can lead to hyper abandonment.—the easier it is to buy more, the easier it is to abandon your purchase. The second paradox is hyperinnovation which can lead to hyper expectations—the more you offer, the more customers expect. And the third paradox is hyper customer obsession which can lead to hyper dissatisfaction—the more you obsess over your customers, the more opportunities there are to deliver a bad experience. 
"Automation has been a godsend for marketing, but sometimes we can leave common sense behind," Brigitte said. But this doesn't mean we should lose hope, it just means we need to understand these trends and how we can combat their negative side effects.
Brigitte advocates looking at both long and short term goals. For example, look at customer lifetime value instead of just customer acquisition to strike a better balance. 
Additionally, by putting humanity back into customer acquisition, you can create more relevant experiences for prospects who haven't yet converted. 
Finally, find ways to drive emotional loyalty. For the minority of consumers who reject personalization, emotion is what will help you fight abandonment. 
The ecommerce landscape is evolving at a rapid pace, and while this creates an exciting challenge for marketers, it also means we have to stay on top of consumer behavior. As brands try to keep up with their buyers, keeping these trends top of mind is paramount to having your piece of the ecommerce pie and eating it too.
These seven powerhouses have proven that they have the marketing chops to build just about any brand, but this list only features a few of the many women who are making waves in ecommerce. 
Who are the brains behind your most beloved brands? Who's creativity stands out when it comes to direct to consumer experiences? Which marketers are using customer data in innovative ways?
During the Women's History Month (and every day of the year, really), we challenge you to think about the women in ecommerce who inspire you most. 
Want to hear from leading women in ecommerce at Klaviyo:BOS 2020? Sign up now to be the first to know when registration opens.
Back to Blog Home